Main content starts here, tab to start navigating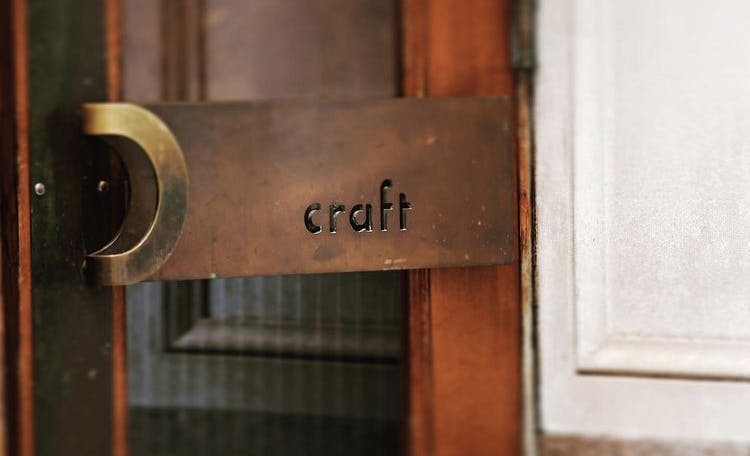 After citing morels as his favorite food in an interview, chef Tom Colicchio, then at the helm of Gramercy Tavern, got to thinking — Where can you go to eat just mushrooms, or order a bowl of sweet, tender peas when they're at their best in early spring?
The idea of Craft evolved from there. This would be a restaurant that mimicked the experience of dining in someone's home – simply prepared dishes highlighting pristine, seasonal ingredients; guests building their own plates from dishes brought to the center of the table. "Simple doesn't mean simplistic," Tom says in his book, Think Like a Chef, and the food at Craft serves as proof. Perennial favorites include pan-roasted diver scallops, braised beef short ribs, and a bounty of Greenmarket sides in every season.
A timeless icon, Craft has altered the landscape of fine dining in America with its unique marriage of the finest ingredients and warm hospitality. 20 years later the story of Craft continues with seasonal dinner service every evening.
Craft New York was designed by the award-winning architectural design of Bentel and Bentel. Craft received the James Beard Award for Best New Restaurant nationwide in 2002 & New York Times critic, William Grimes awarded Craft three stars in 2001, an honor upheld by Sam Sifton in 2011.